I competed in my 3rd Ironman triathlon a few days ago on November 5th in Panama City Florida. 140.6 miles in 15 hours and 40 minutes. The swim of 2.4 miles was actually pretty calm compared to the crushing waves of the day before. However, there was the matter of a decent tide constantly pulling you off course and the minefield of jellyfish we had to swim through. A lady I met out on the bike course later during the race told me she hit one of these jellyfish with her face. She said it was 10 minutes of "______" (fill in the bank) and then she was able to keep going. They warned of us of these jellyfish at the start of the race. But seriously, they were everywhere and no warning could have been sufficient to prepare us for that!
The bike was absolutely rough. Although flat, the 112 mile bike ride was windy – very windy! I was racing with Zipp 404 tubular tires. I had a flat at about mile 56. I used every bit of "Pit Stop" and compressed air I had trying to fix about 3-4 times. Finally about mile 96 I was able to get a hold of bike support to switch out my entire back wheel. But I swear – 40 miles of riding in the wind with a flat tire was horrible. Definitely took a toll on my legs as well as my overall time.
Finally finishing the bike portion of this race I transitioned as quickly as possible to the run and tried to remember why I was out there – because at this point I felt just a bit angry at my bike experience. A couple of miles into the 26.3 mile full marathon run my legs finally felt like they were there again and the run went as most runs do for me at Ironman. Run… walk… then run some more, walk some more, take a break at an aid station… run a bit more, then walk some more, etc. I've never been a good runner. But at this race I definitely it my personal best with a faster run time than ever before. I really pushed it and when I finally came across the finish line I felt like weak. Next thing I know I am stumbling into some volunteers and then its lights out. I passed out and came to in the medical tent. 45 minutes later they released me and then it was time for bed!
Love Ironman.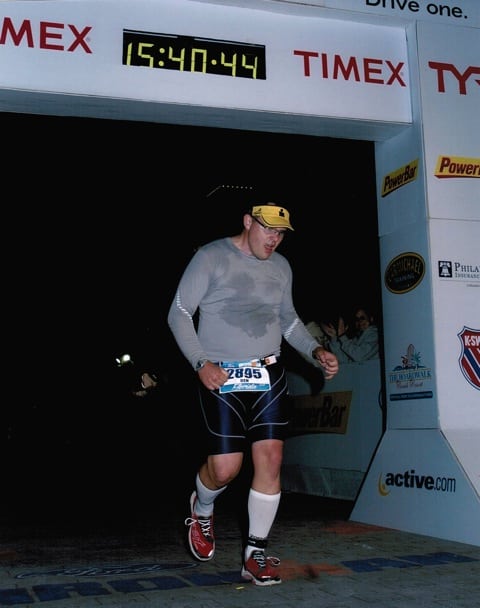 Ben Dodge
https://dodgevegalaw.com/wp-content/uploads/2018/12/logo.png
Ben Dodge
2011-11-07 00:03:20
2011-11-07 00:03:20
Ben Dodge Completes Ironman Florida!